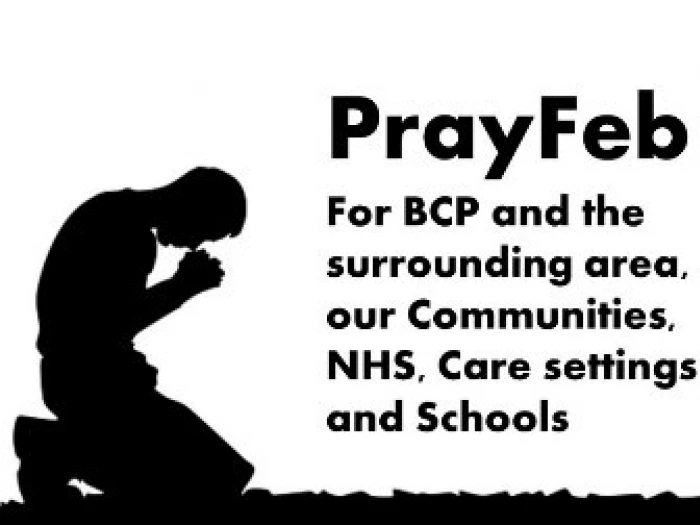 The Message translation of 1 Timothy 2: 1 puts it firmly, "The first thing I want you to do is pray. Pray every way you know how, for everyone you know."
There can be no more important time to pray than now.  
With the Covid-19 virus spreading again, a third lockdown, the death rate rising, our local hospitals nearing saturation point, and so many challenging personal stories, Christians and churches from across Bournemouth, Christchurch and Poole are seeking to pray in a united way, to be Hope- bringers to their neighbours, and above all, to pray for God's Kingdom to come in our towns.  
The vision is for us to pray in a united way each day during February.