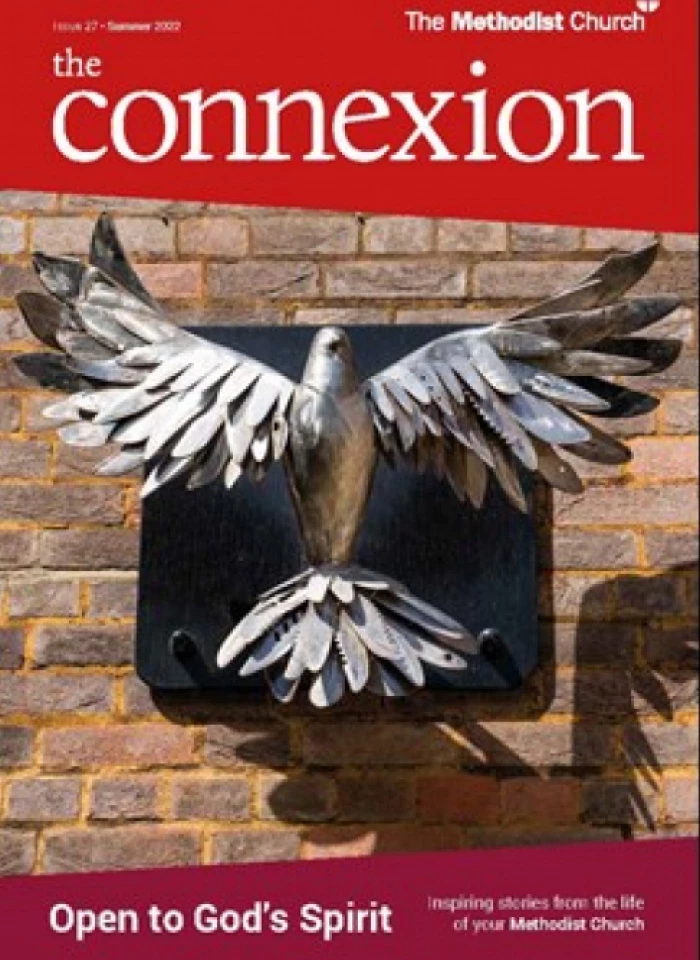 The latest issue of the connexion OPEN TO GOD'S SPIRIT is now available to read online here
the connexion is a free magazine about the life and work of the Methodist Church, bringing together inspirational stories from Methodist people who are passionate about sharing God's love to change lives.

Highlights in this issue:
Hearing God's voice
Home is where the Spirit leads
Inspiration from the past
Following the Spirit in a time of scarcity
Can knives symbolise peace?
Keeping faith with later life
For more information on the connexion including access to earlier versions and how to sign up to receive this free magazine please visit The Methodist Church website.