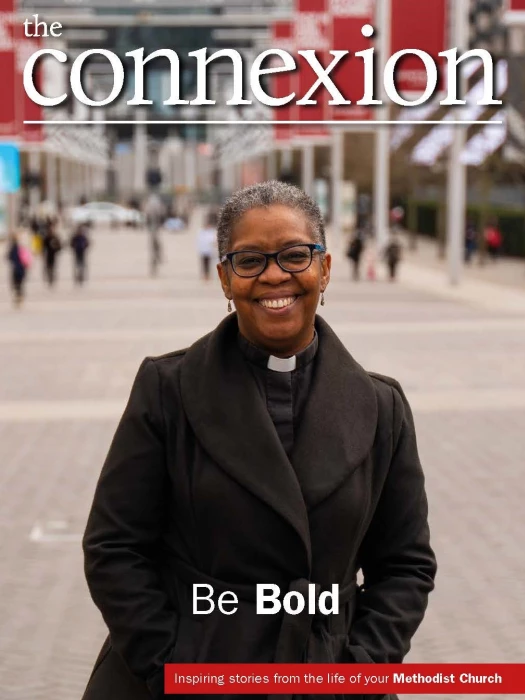 The latest issue of the connexion BE BOLD is now available to read online here .

the connexion is a free magazine about the life and work of the Methodist Church, bringing together inspirational stories from Methodist people who are passionate about sharing God's love to change lives.
Highlights in this issue:
Reflection – Let us be bold, not fearful
The Connexional Report 2020
Step out boldly into evangelism
Thank goodness nothing happened...
Bold and courageous action now!
Boldly reaching out to those who don't know God

For more information on the connexion including access to earlier versions and how to sign up to receive this free magazine please visit The Methodist Church website.