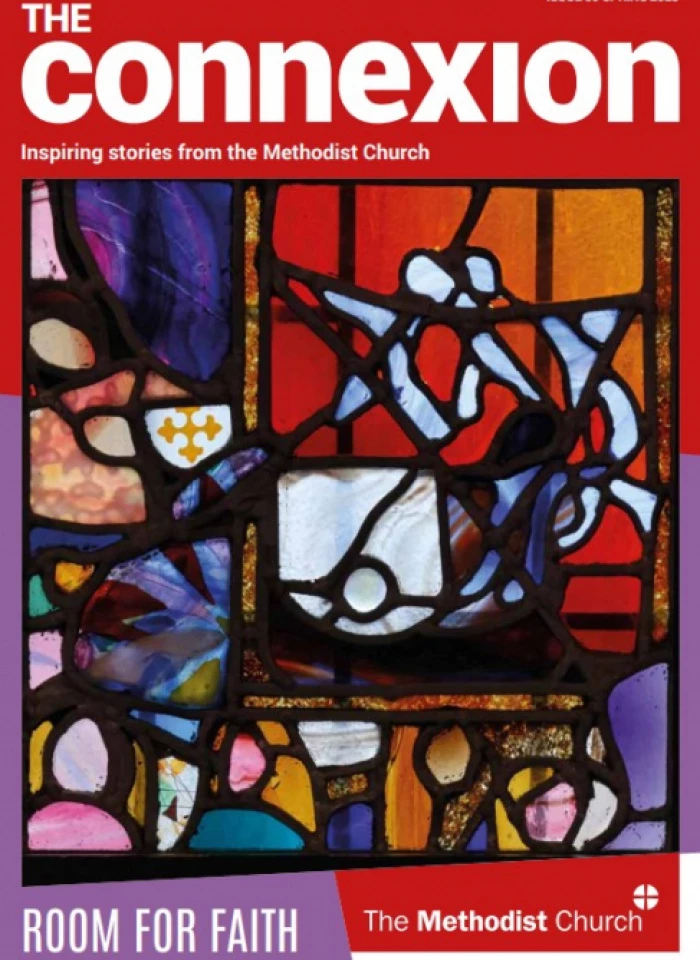 The latest issue of the connexion ROOM FOR FAITH is now available to read online here
the connexion is a free magazine about the life and work of the Methodist Church, bringing together inspirational stories from Methodist people who are passionate about sharing God's love to change lives.
Highlights in this issue:
Why the world needs faith
Articles for faith
Scriptural reasoning creates room for faith
Rich, or rich in fait: must we choose?
One faith, many languages
Seeing the spiritual

For more information on the connexion including access to earlier versions and how to sign up to receive this free magazine please visit The Methodist Church website.