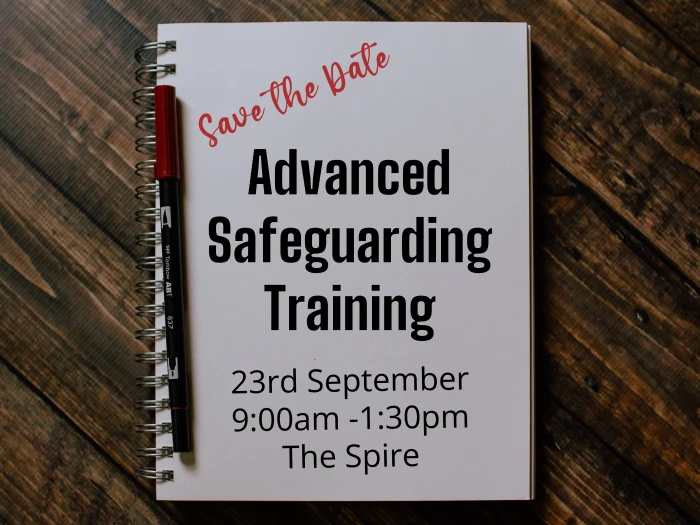 Advanced Safeguarding Training
This session is for those who need to refresh their Advanced Safeguarding Training.
This session is for those whose last advanced training has been completed since 2019 – in which case you will not have to refresh the foundation level.
If your last advanced safeguarding training was completed prior to 2019 you will be required to complete the Foundation Level before this one.
Saturday 23rd September
9:00am until 1:30pm
At The Spire, Poole – in the Rose Hall

There will be a short workbook to complete before the session this will be sent out/given to you once you have registered.
To register, please contact Rev Karen James not before Monday 24th July 2023