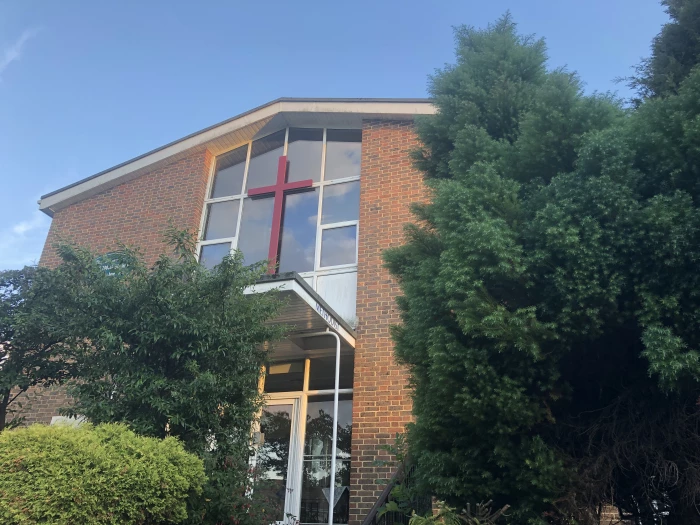 Methodism has been present in the Kinson area since the 1840's when local preachers from Poole Circuit held open-air meetings near a small group of cottages in West Howe. This led to meetings in cottages and in 1850 a small thatched chapel was built. It was replaced in 1896 when a Methodist Society was formed.
The current church was opened in 1957 and the adjoining hall added in in 1967. Due to increasing use by church activities and outreach to the community an Atrium was built in 2005 linking the church and hall providing a welcoming entrance and additional meeting space.
The majority of our members are senior citizens but we have a strong nucleus who are active and maintain a vibrant and welcoming fellowship. Sunday worship is at 10:45am and includes Junior church who have a time for their own activities and learning.
Church organisations include beavers, cubs and scouts (8th Bournemouth Scout Group), a Brownie pack, Shell Youth Group, Knit and Natter, Wives and Friends Group, Parent and Toddlers, Our premises are also available for hire for Community activities.
Our vision is to worship God and share Jesus' love with others. We actively support and fundraise on an ongoing basis for Karibuni Children in Kenya and Mosaic Family Support for bereaved children in Dorset. Other good causes are also supported ie Water Aid.
By providing a welcoming environment and activities for all ages we aim to be a focal point for our local community and share the Good News of Jesus.

Kinson Methodist Church use the following resources:
Hymns & Psalms
Methodist Hymns Old & New